Alpine Pursuits has been operating in the Alps since 2002. Our transfers are available to all the main resorts in the Haute-Savoie and the Savoie, from all the major airports and train stations. Our private transfers are available at competitive rates for all destinations and we often have discounted transfers available.
For any destinations not listed on our on-line booking system please call or email us for a bespoke quote.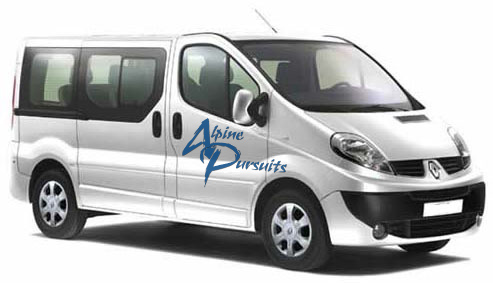 With over 19 years' experience in the Alps our team can offer the most professional private transfer service at very competitive prices. We only offer private transfers to our clients to ensure the most efficient and comfortable service available.
We have transferred thousands of holiday makers to all the major resorts in the alps over the last 19 years and strive to provide a personal, professional service to our clients.
Licensed and Insured
Our transfer services are insured in France with AXA Assurance and we are licensed in France with the DREAL (No: 2019/84/0000479). We are also registered to operate in the Canton of Geneva, Switzerland (No. SYMIC 19454964).

Private Transfers from only €110
Alpine Pursuits Transfers
Private Airport Transfers in the French Alps